Gearing Up for Local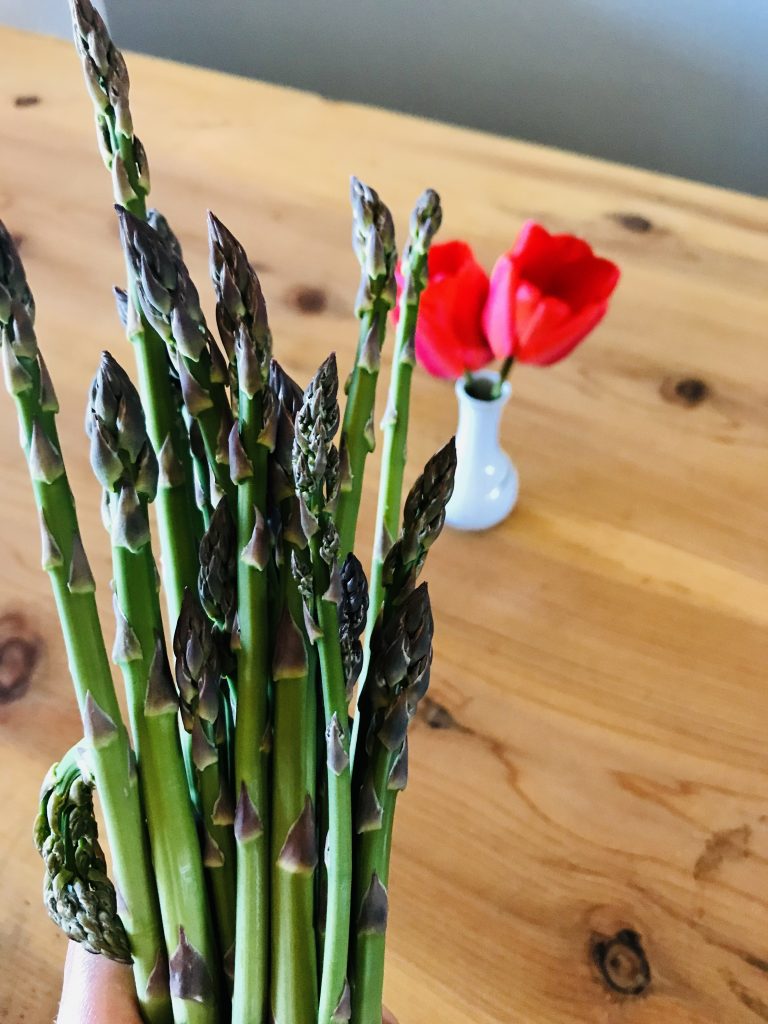 By Jessica Watson
Spring is bursting forth all around us and it is with nearly matched enthusiasm that we are looking forward to the Summer Solstice and the start date of our local food challenge, though not without some trepidation. Since our initial group planning session and potluck in February our family has been making steady steps to prepare ourselves mentally as well as practically for the challenge ahead by taking a hard look at what we consume on a daily basis, gauging what can be easily given up or replaced, what is going to be harder to go without, and by relying on our backyard and local food hub more while seeing just how long we can go between trips to the store (over 3 weeks so far!).
It helps that the lengthening days and growing pasture have upped the amount of eggs from our chickens and ducks and that our two mama goats are giving us a half gallon of milk a day. This is plenty for our family of four for drinking fresh, adding to coffee (going to really miss those "capraccinos" if we follow through with our intention to say goodbye to coffee), making yogurt weekly, and chèvre and ice cream on occasion. With production up we've also been able to do a milk for meat trade with the Smiths, a wonderful arrangement!
The animals aren't the only ones keeping us well fed at the moment. Our seedlings are still pretty tiny but we are enjoying some of the bounty of friends' high tunnels that are currently brimming with flavorful, fresh greens which we have been happily purchasing from the food hub, along with radishes and fresh herbs.
It is our first spring in our new home and we have been surprised and delighted by all the flowering bulbs popping up and rather anxiously awaiting the first shoots of asparagus. They are finally here and we are able to pick a small handful every day. So far one of our favorite meals, which came together in a typical last minute fashion, included an asparagus frittata, fresh greens, meatballs, and yogurt. As we dug in hungrily we realized the entire meal was comprised of local ingredients. We hadn't even been trying and we made a completely local meal on a normal, somewhat rushed weekday evening. This was just the kind of encouragement I needed to ease some of my worries around having enough to eat and tip the scales that much more toward excitement and confidence in our ability to feed ourselves, and feed ourselves well, from the abundance in our valley.