Stay connected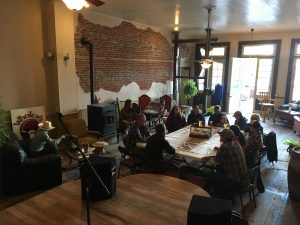 Local Food Discussion Group
Join the conversation about local food! We will meet the last Thursday of each month from May to September 2019. Check the blog for location, topics and resources.
Local Food Experience
The Local Food Experience is a group of friends taking on a challenge – eating local food for one year starting June 21, 2019. Each family sets their own rules. Want to join us? Take the challenge for a day, a week, a month or a specific meal of the day – breakfast, lunch, dinner. Share your experience, story, recipe, or substitution. We want to hear from you. Email: info@modocharvest.org to get involved.
Posts by category
posts by month